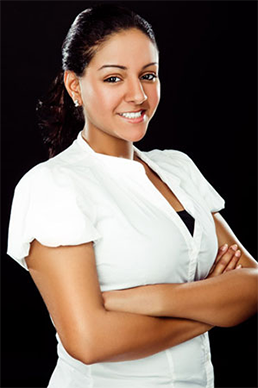 Yasmeen "Jasmine" Ibrahim has been an expert in her field for over a decade, working with clients such as the legendary Tony Bennett, Kathy Griffin, Patricia Arquette, Padma Lakshmi, Dr. Deepak Chopra, and Speaker Nancy Pelosi. Her work's been published in various magazines, including Shape, People, and Business Week. She's currently also a resident artist with Television networks such as CNN, Fox, and Bloomberg TV.

Yasmeen's work ethic is based on "helping you feel happy and comfortable while looking your absolute best for the occasion." Her bright personality and love for her craft have brought her multiple industry awards, such as "Bride's Choice", "Industry Leadership", and "Hottest Celebrity Hairstyles".

Yasmeen's artistic capabilities range from classically clean to fiercely inspirational. She's based in New York City, and travels for projects all around the world.